Welcome to the Online Giving page of the Ray of Hope Christian Church! Here is where you can exercise one of the greatest privileges that have been afforded to us as believers. Someone said, "Through our giving, we are most like God." God is a giver! Through your giving to Ray of Hope, we partner with God in accomplishing God's work in the world, impacting and transforming it into his Kingdom.
Thank you for helping us meet the needs of people for the Gospel, prayer, compassionate care, food, housing, healthcare, and hope. May God bless you as richly as you bless others through our church.
Loving God and you more and more each day!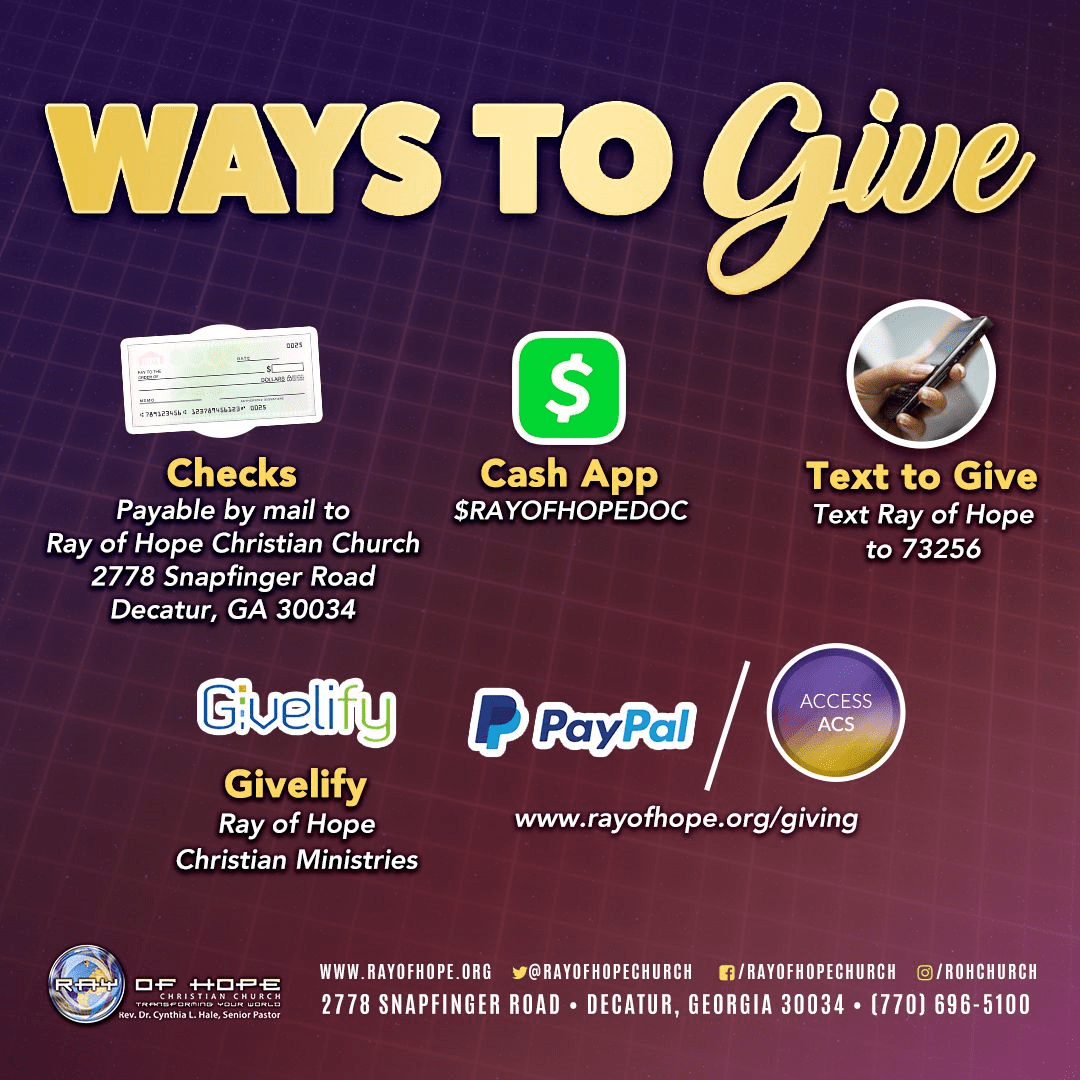 Please use the links below to make your secure online donation. May God bless you!